Integrate Rocket Matter and Repsight to build your online reputation and bring in more five star reviews.
Put review collection on autopilot
Review requests will automatically get sent, follow-ups will be made to unanswered requests, and you will be notified of any new reviews or score changes.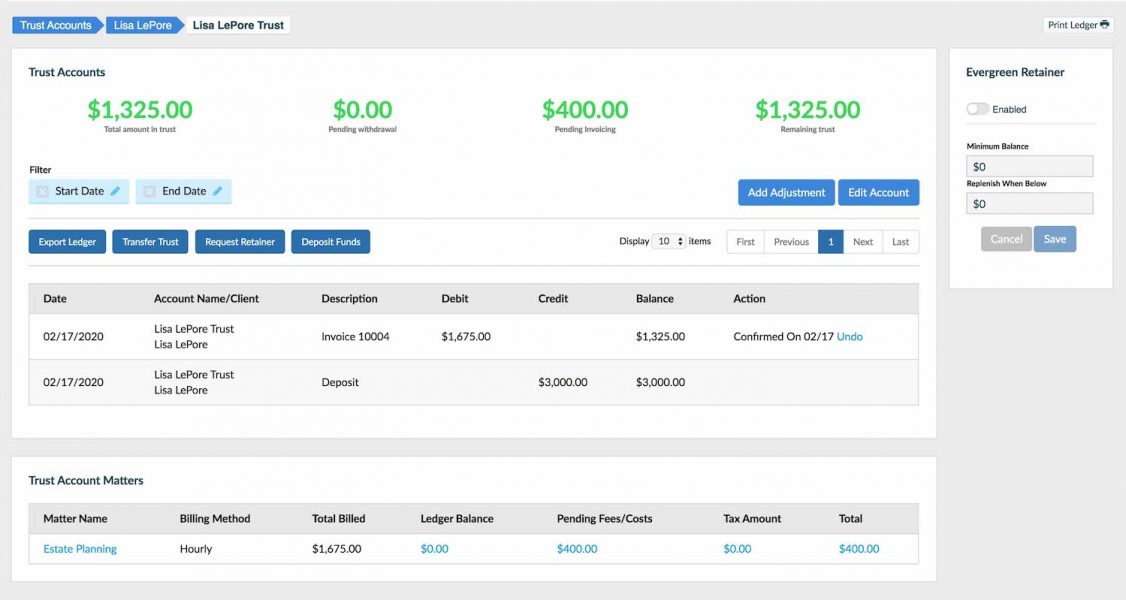 How it works
Once connected, Repsight will automatically send review requests to your clients when you close a matter.
Connect Repsight to Rocket Matter
Register with Repsight, and then click to connect Rocket Matter. You'll give Repsight permission to connect, and off you go!
Add your review sites
Repsight will step you through adding your Google, Facebook, Avvo, Lawyers.com, and other sites.
Get more reviews
Every time you close a matter in Rocket Matter, your client will receive an email/text message asking them to rate your service.
Built for law firms and attorneys
From automatic follow-ups and score alerts, to custom emails and links. All the tools you need to get your practice noticed and bring in more clients.
Reach your clients

Repsight sends both emails and text messages to maximize your response rates.

Customize messaging

Change the email subject and text to fit how you would like to communicate with your clients.

Automatic follow-ups

Unanswered review requests automatically get one follow-up three days after the initial request.

Score tracking

Repsight monitors your online reviews. Get notified of score changes or when new reviews arrive.

Additional requests

Send additional requests by BCC'ing your repsight email. The person you are emailing will also receive a review request.

Multiple offices

Add unlimited businesses, each with its own review sites. Perfect for firms with multiple locations.

Monthly reports

Every month you'll receive an emailed report detailing the results of your Repsight integration with Rocket Matter.

Review link

Your custom link automatically starts the review process. Place it on your website to drive more reviews.
Testimonials
Repsight is an awesome way to direct high-star reviews for broad public consumption while directing low-star reviews to management for internal consumption. We are gaining traction on platforms that, but for Repsight, would have been hard for us to refer clients to.

Leslie Macomber

We are very happy with Repsight. It is simple, straightforward, and most importantly, extremely effective ... our response rate is extremely high, as are our ratings.

Attorney client

I'm using Repsight service only 1 month ago and my Google rating for the business shoot up from 2.9 to 4.2 now. What a magical result! I would like to strongly recommend to everyone...It really works!!!

Chin Tao

Repsight offers the service at an appropriate price point, which is within our budget, and provides excellent, responsive support in a timely manner every time I have a question.

Attorney client

Easy to use sight! Rates are amazing too! Thank you for taking us from a 3.2 to 3.8 in just a few weeks ♥️♥️♥️♥️

Kahli Bryant

Our business is practicing law, not worrying about client reviews. Repsight takes care of our reviews for us and lets us get back to work.

Attorney client
Ready to dive in?
Start your free trial today.
Works with 64 different sites







Pricing
Plans for firms of all sizes
All plans come with a 7 day free trial, cancel at any time. Additional plans available at checkout.
Basic
Our most popular plan, the perfect size for most small to medium firms.
7 day free trial

50 emails / text messages monthly

Score change and new review alerts

Free reminder emails and texts
Advanced
4 times the texts and emails for busier firms or multiple offices.
7 day free trial

200 emails / text messages monthly

Score change and new review alerts

Free reminder emails and texts
Frequently asked questions
If I want to cancel the 7 day trial, do I have to call you? And will I be billed?

We think it should be illegal to make subscriptions hard to cancel. There is a great big "cancel" button in your account, you can click it anytime. You will not be billed if you cancel your trial.

Why are reviews for attorneys important?

Your reviews help determine your search ranking, which is how your clients find you. The yellow pages are a thing of the past, mobile search is the new phone book.

Does Repsight use "review gating" or does it comply with Google's terms?

Repsight complies 100% with Google's policy on review gating. We do not "discourage or prohibit" as per the Google terms.

Can I customize the emails my client will see?

Absolutely. You can change the email text and even the subject line. Your clients will see your firm name, not Repsight.

Can one client leave reviews on multiple review sites?

They can! When sending a review request, you can choose to show your client multiple review sites and they can post reviews on as many as they like.

I have law offices in multiple cities, will this work for me?

Yes! You can have unlimited businesses set up, each with its own review sites and review requests.