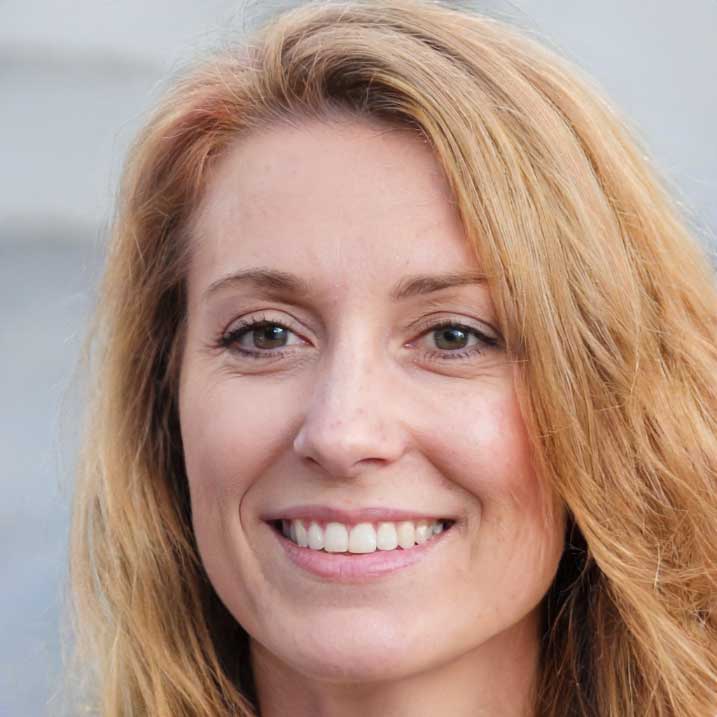 How to set up your local business with Google
Samantha Hughes on Oct 22, 2019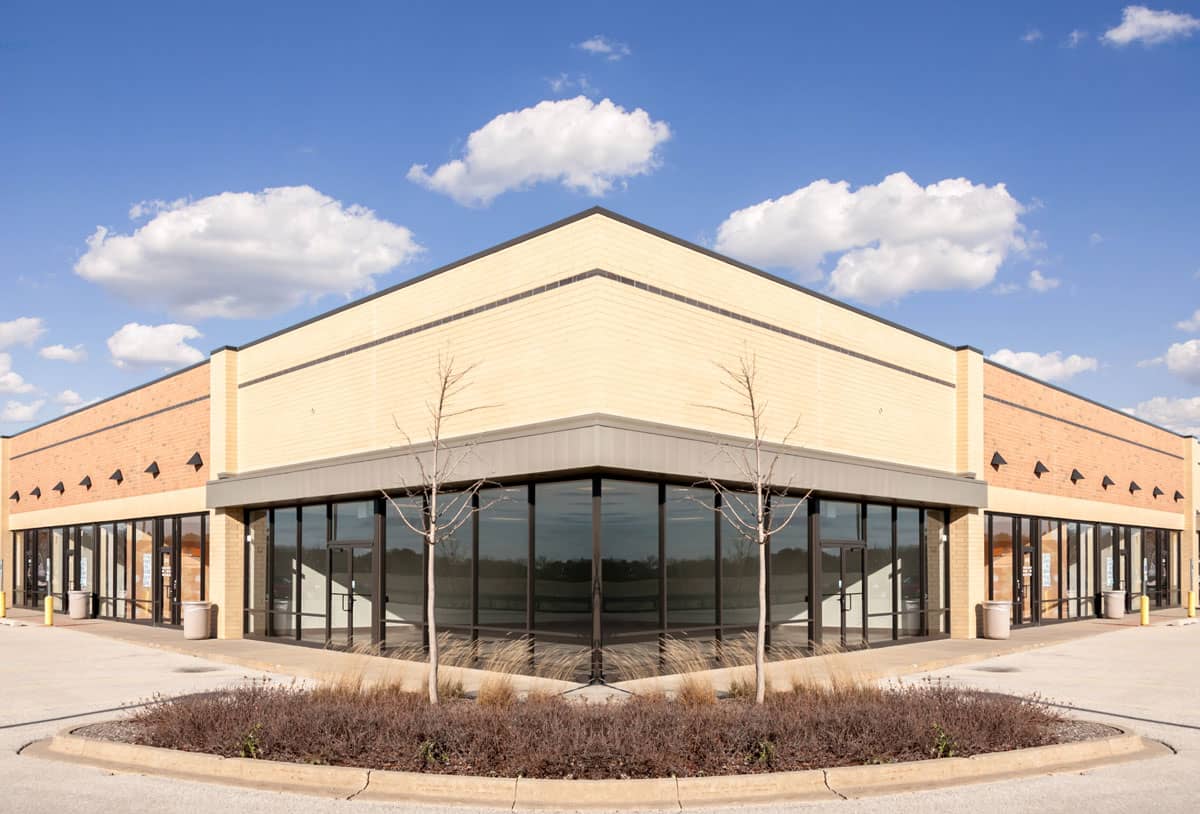 Navigating the world of Search Engine Optimization (SEO), online marketing, Google Analytics and online advertising can be a daunting task for local business owners. But don't despair! There is a very simple starting point that can have a dramatic effect on your business.
Google My Business
Google's free local business listing service allows you to add a new business, or connect your existing one to quickly and easily manage how your potential customers find you online.
The importance of Google local listings cannot be overstated. For more information on how critical this step is, read "How do customers find local businesses?"
Registering your business with Google My Business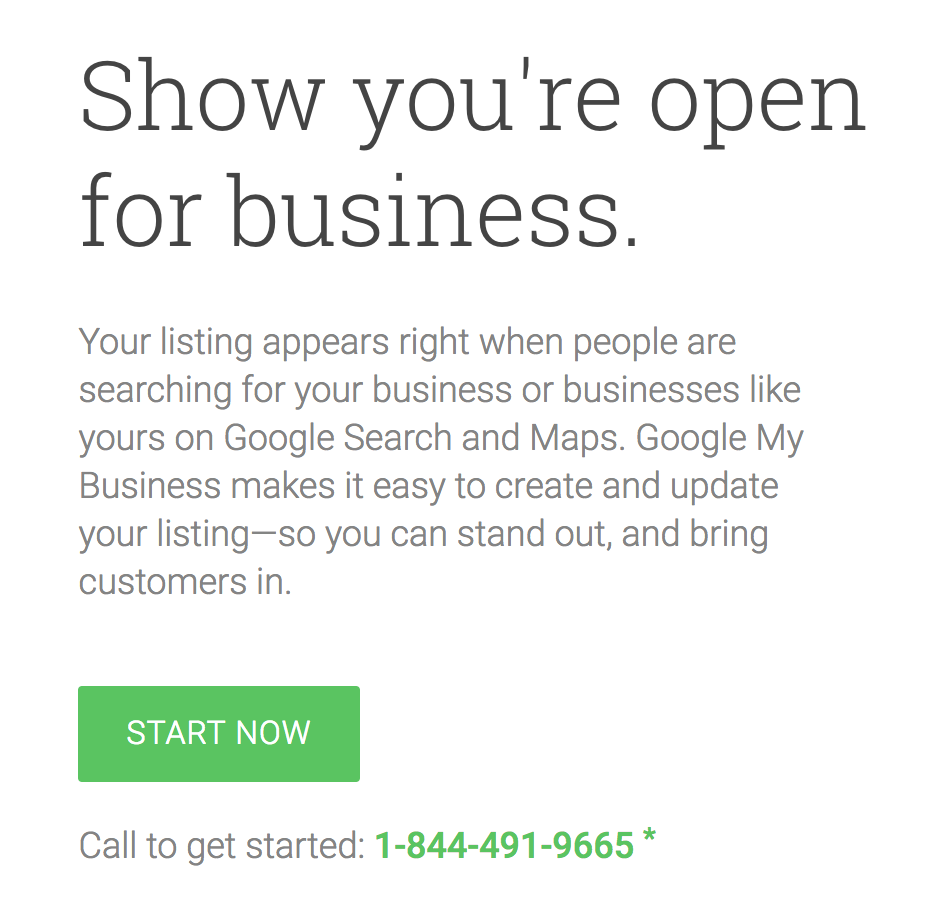 2. Fill out your business details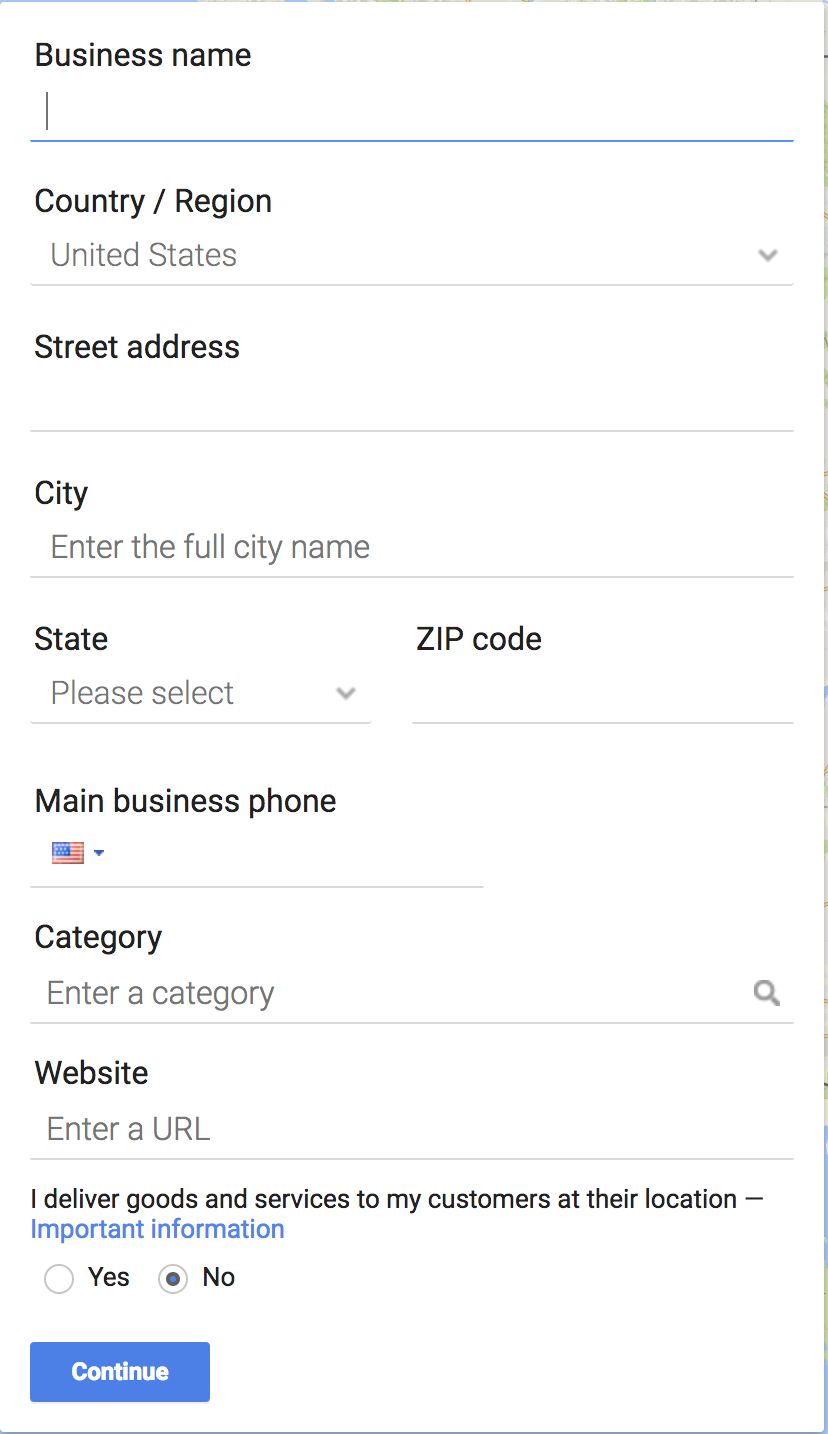 There are a couple of things to know here:
Google is going to ask you to confirm that you own the business or have rights to manage the listing. The types of confirmation are postcard (mail), email, phone, or Search Console. (for more information on each, see this page.) Follow the steps to confirm your business.

"I deliver goods and services to my customers at their location" sounds more complicated than it is. If you have a storefront that you do business from, you want to choose "No." If you operate from a home address, are mobile or do not have a storefront, you should choose "Yes."

Choosing "No" means the address for your listing will show up on local searches for your area and will be publicly available.

Choosing "Yes" will hide your address from searches.
3. Customize your listing
Once you've entered your business details, a few small tweaks can help set you apart from other sites.

Add an image of your business. Customers like knowing you are a real, live business with a door and a sign. A picture of your storefront or your customer facing space and a logo can help call attention to your listing.
Business hours. Adding your hours not only helps potential customers know when you are open, but can save a lot of time answering phone calls asking for that information.
Google analytics. If you have a website and can enable Google analytics, your Google My Business page provides a couple quick links and information to how much traffic you are generating.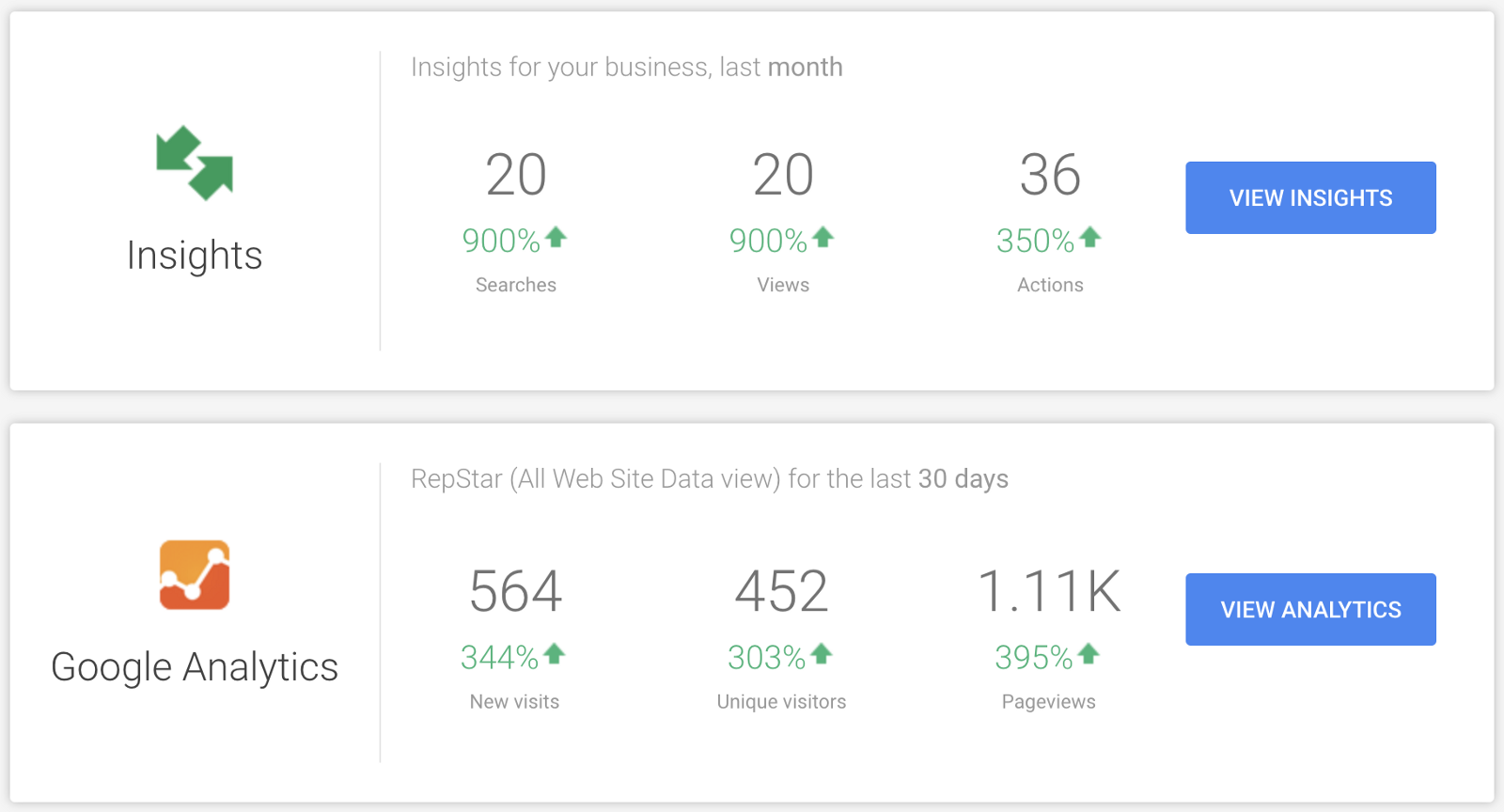 It can take a few days for your listing to appear in searches, so keep checking back to see your listing in action.
How to get a higher ranking in local searches
Now that you have your listing with google, you'll want to get as a high "search ranking" so that people looking for your type of business will see you first, or at least early on in the results. One way to easily manage that is to start getting positive Google Reviews for your business.
From Google: "Google review count and score are factored into local search ranking: more reviews and positive ratings will probably improve a business's local ranking."

see it here: https://support.google.com/business/answer/7091?hl=en
Getting reviews can be as simple as asking for them from customers, but to quickly build a lot of 5 star reviews a site like Repsight can manage the process for you easily and inexpensively. Google My Business listings are a free and easy way to begin getting found. Get started and bring in more customers today!